BUDGET COTTAGE UNAVAILABLE UNTIL FURTHER NOTICE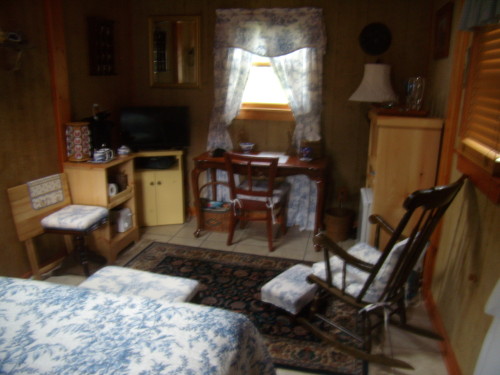 Our "Petite Maison" (little house) has the outdoor amenities of the River's edge Inn at a lower rate. This is a 10 x 16 stand alone cottage decorated in Christine's elegant French style. Open your window and hear the river just a few yards away. Your private bath with tub and shower is not in the cottage. It is up a few stairs in the main inn.
Rate
Rate: $175 with continental French Breakfast.
Please call us for availability.
Our online calendar is just for the rooms in the Inn .