Petite Maison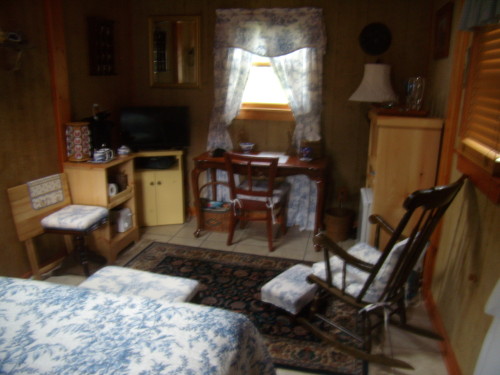 Our "Petite Maison" (little house) has the outdoor amenities of the River's edge Inn at a lower rate. This is a 10 x 16 stand alone cottage decorated in Christine's elegant French style. Open your window and hear the river just a few yards away. There is a beautiful bath in the River's Edge Inn. It is accessed by walking up some stairs to the first floor of the main Inn.
Rate
Rate: $95/night single ; $100 double
Please call us for availability.
Our online calendar is just for the rooms in the Inn .